English Worksheet for Nursery class is like a game which can help you to learn new words and letters in the English language. These worksheets play a great role in understanding the basics of the English language. Here we are going to help you and provide the best English worksheets for you and hope you love and enjoy our English worksheets.
Top English Worksheets For Nursery Class Students
Worksheet No: 1
In this worksheet, students need to match the picture with the given word this will give the idea of matching proper words with pictures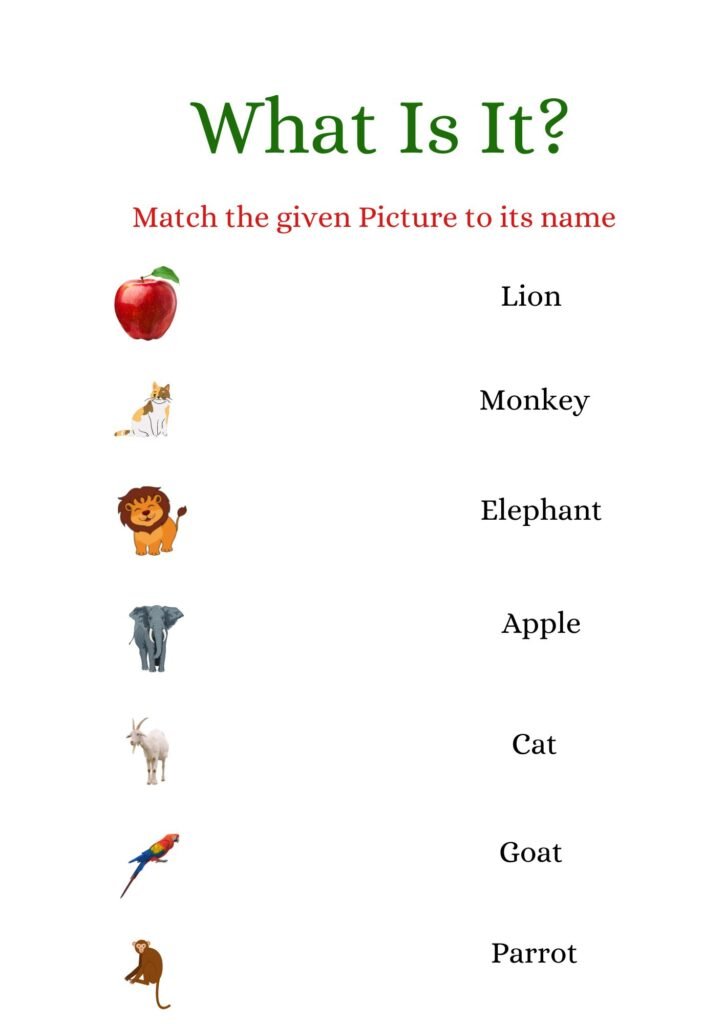 Worksheet No: 2
In this worksheet, students need to Circle the picture relevant to the given word. These kinds of worksheets will develop the understanding of the identification of pictures effectively.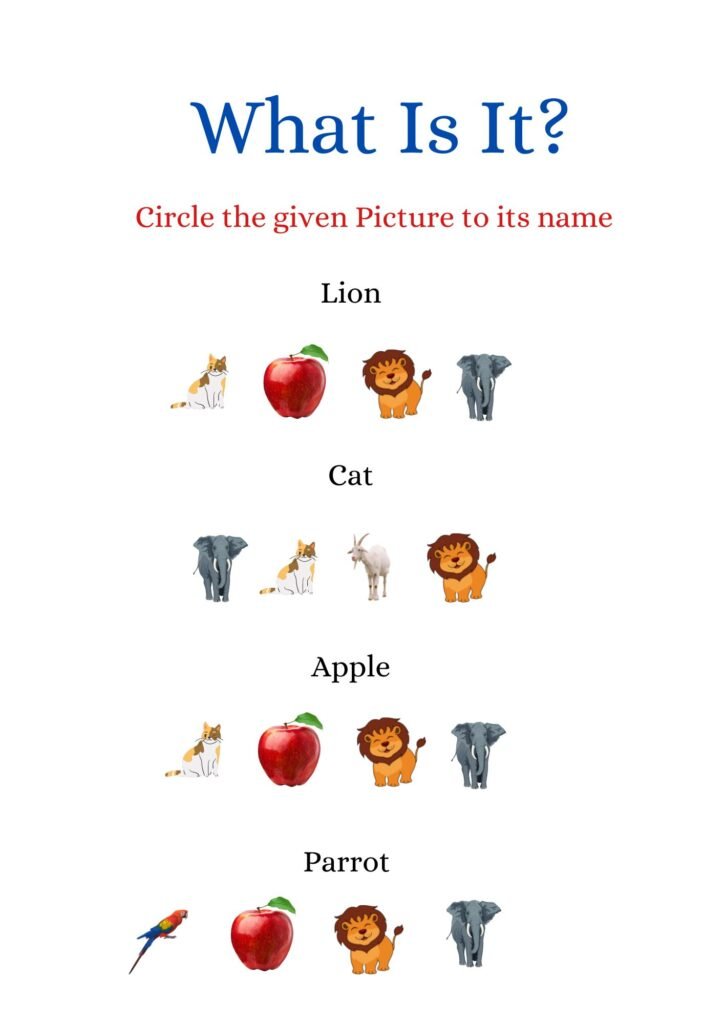 Worksheet No: 3
Worksheet No: 4
In this worksheet, students need to circle the word according to the relevant picture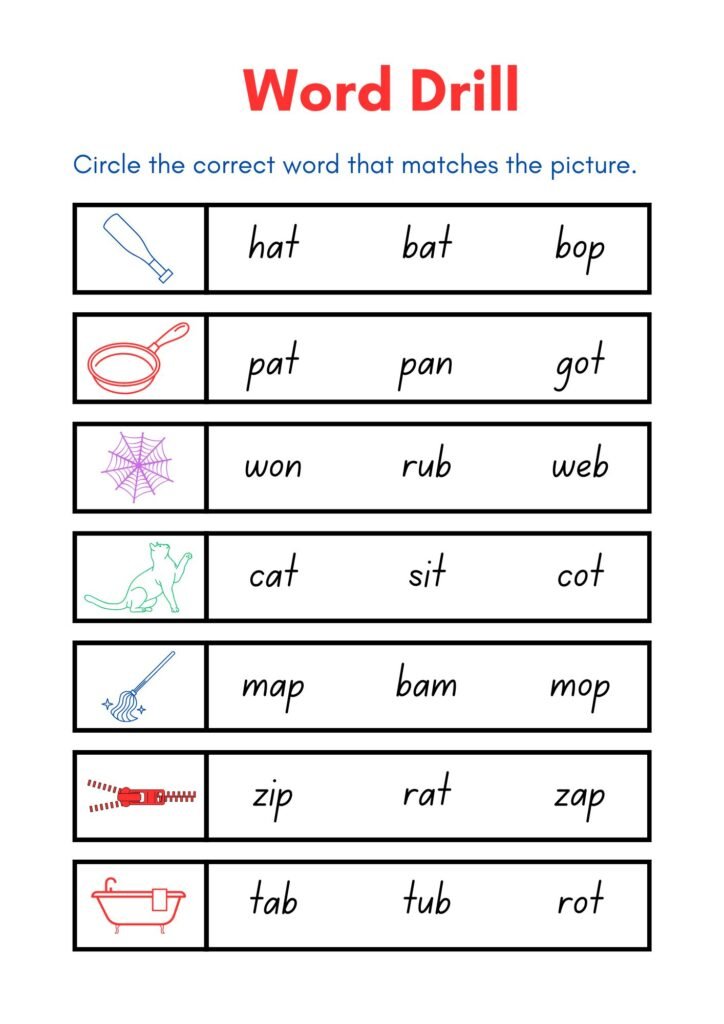 Conclusion
In the ending lines, the English worksheet for nursery is a great source of learning with full fun and interest. By doing the above worksheets, Nursery class students will get a full understanding of the English language. Hope you love our worksheets
Top 5 English Worksheet for LKG Students Pdf Free Download